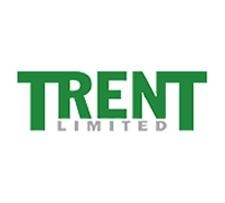 Trent is restructuring its business.

The retail arm of the Tatas is closing stores in its loss-making value fashion format, Fashion Yatra, and is reworking its operations in Sisley brand.

According to two persons aware of the developments, Trent has closed some stores of Fashion Yatra and converted these into stores of its popular department store, Westside.

The company is also reviewing its five-year-old franchisee agreement with Benetton for Sisley, according to a senior executive.

"There would be changes in how the stores are run, what kind of people will manage the stores and the margins to be shared between and others," the executive said.

"Basically, both will work to bring shoppers back to the stores."

The agreement Trent (which runs eight stores of Sisley) has with Benetton is coming to an end by this March, according to Trent's 2010-11 annual report.

"We have an equal joint venture with Zara," said a senior executive with the Tatas.

"We have signed another agreement with Inditex group to bring Massimo Dutti here. We will focus on bigger businesses and exit from smaller, loss-making ventures."

Trent runs 61 Westside department stores and a dozen hypermarkets under the Star Bazaar brand.

It also runs Landmark book-stores and stores of Spanish brand Zara.

The company plans to hit the 100-store mark in Westside in the next four years.

It want to take the Star Bazaar count to 50 in the next couple years, which will help it to achieve scale and profitability.

A Trent spokesperson said the firm was continuing its pact with Benetton for Sisley, but there would be a "substantial restructuring" in the operations.

"We are winding down Fashion Yatra within this financial year depending on a store-to-store basis. We are not converting them into Westside stores," he added.

A mail Business Standard sent to the Benetton group elicited no response.

It was in September 2007 that Trent was appointed as the master franchisee for the Benetton Group's Sisley for five years.
Click here for Rediff Realtime News
As per the undestanding, Trent was supposed to set up 20 to 30 stores in eight major cities in India, apart from running three Sisley stores existing in the country.

Trent had plans to invest around Rs 50 crore (Rs 500 million) in the business in the next five years.

Though Sisley was targeted at the luxury goods shoppers, it faced challenges owing to high import duties, fierce competition from other brands and changing consumer preferences, according to retail consultants.

Trent vice-chairman Noel N Tata said the entity had difficulty in matching the Sisley supply chain to customer demand and, in particular, the opening of stores.
"While we have seen some improvements with this, we are in discussions with Benetton to find a way forward for this brand in India," he had told this newspaper in a interview in June last year.
Fashion Yatra not profitable


The Trent executive said the company ran Fashion Yatra on a pilot basis, and closed it down as it did "not see much traction" there.
"We have converted all the stores into Westside," he added.
There are five Fashion Yatra stores which are located at Kalyan near Mumbai, Ujjain in Madhya Pradesh, Nanded and Sangli in Maharashtra and the Andhra Pradesh capital of Hyderabad, according to an executive.
The last Fashion Yatra store was opened in Hyderabad as early as September last year -- and losses at its stores forced the company wind up the chain, he said.
Fashion Yatra, which first opened store in Kalyan near here in October 2008, targeted low- and middle-income shoppers.
The company was then planning to open more such as stores in tier 2, 3 and 4 towns across the country.
A retail consultant said there was still enough market for value fashion.
"The issue, but, is whether it (Fashion Yatra) was getting sufficient management attention," he added.
"Unless you run the smaller ventures independently, resources and management focus will be devided.
"But when you run multiple business, the priority will be on getting bigger business such as Westside right than smaller venture like Fashion Yatra right," the consultant noted.
Barring Pantaloon, Future Group's flagship company, Titan and Trent -- both promoted by Tatas -- are the only listed retailers that have been profitable in the last five to six years.
Titan made combined profits of Rs 1,084 crore (Rs 10.84 billion) from 2006-07 to 2010-11 while Trent posted profits of Rs 158 crore (Rs 1.58 billion) from 2005-06 to 2010-11.