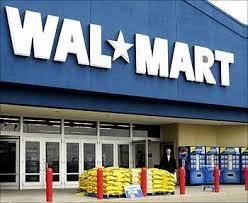 Amid the buzz on pink slips being handed out at Walmart India, the American chain on Monday confirmed it had asked some employees to leave.

The Bentonville-based group, which runs a cash-and-carry business in India, however, didn't specify the number of employees who received pink slips.

Replying to a questionnaire from Business Standard, a Walmart India spokesperson said, "Given the evolution of our business profile in India, some difficult decisions have to be made that included letting go of some of our talent. . . we will assist our associates through this transition with the appropriate resources."

The chain maintained it was committed to India and the market, adding it wanted to grow the 'successful cash-and-carry business'.

Sources estimated the number of employees asked to leave due to downsizing at about 100, a mix of senior and mid-level professionals.

Walmart's India operations account for about 1,000 employees.

A person in the know said some people were given a choice to relocate to other cities, but added this only indicated the management wanted them to leave.

The company did not reply on whether any of the sacked employees was shifting to Bharti Retail as part of an arrangement between the two former partners.

In October, Bharti and Walmart, partners in the cash-and-carry venture running Best Price Modern Wholesale stores, decided to part ways.

At that time, Raj Jain, who had quit as Walmart India head in June under controversial circumstances, moved to Bharti Retail, which operated about 200 fully-owned multi-brand
stores in the country.
When the joint venture was called off, some employees at Bharti-Walmart (the joint venture company) were believed to have been offered the option of choosing to work either at Walmart or Bharti.
Pointing out the morale of the employees was low, a source said such an option (of choosing between Walmart and Bharti) was almost non-existent now.
The shared services that catered to both Bharti and Walmart such as human resources, corporate affairs, payroll and real estate had been affected, resulting in the lay-offs, he added.
In many cases, the management has asked employees to scout for options outside Walmart, without any written communication, it is learnt.
Last week, Ramnik Narsey, who was named interim Walmart India head after Jain's exit, was redesignated senior vice-president, Walmart International.
Krish Iyer was named Walmart's new India head.
It is not yet known whether Narsey has accepted the new role in the company.
The Walmart India spokesperson did not comment on the matter.
The drive to expand Walmart India's cash-and-carry stores stopped after October 2012, when its 20th store was opened in Bhopal.
While 2013 drew a blank, the company has not commented on when it would resume expansion.
An internal investigation into violations of the Foreign Corrupt Practices Act across markets such as Mexico, India, Brazil and China is among the reasons for the expansion halt.
The many stringent conditions in India's multi-brand retail policy have also played a spoiler.
Following the break-up with Bharti, the company has to scout for an Indian partner before stepping into the multi-brand retail space.