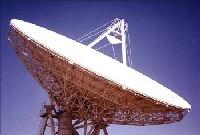 Stating that telecom minister Kapil Sibal's recent press conference on the "zero loss" claim on account of 2G-spectrum allocation as "dangerous", Member of Parliament, Rajeev Chandrasekhar said that it could compromise government's efforts in recovering its losses.

"Too many scams are left unpunished. In the last 10 years, there have been some highly sophisticated economic crimes. There is an unfortunate belief that smooth talking the media and using complicated words can get them to bury the truth.

I had to examine over 1,600 documents with complicated words just to come up with a simple 41-slides presentation. That is how things have become," Chandrasekhar told rediff.com after a presentation he made in the capital on Friday.

"MoCIT's (Ministry of Communications & Information Technology) 'Zero Loss' statement will put pressure on Telecom Regulatory Authority of India (TRAI) to take a U-turn on its 2G/3G spectrum parity recommendations of May 2010.

The statement also is the Union Minister's use of his position to influence the CBI investigation, which has specifically filed a FIR quoting wrongful loss and a figure of over Rs 22,000 crore (Rs 220 billion). What's more, the statement has publicly humiliated, compromised and undermined the institution of CAG," Chandrasekhar added.

Saying that these scams are just "good-old-fashioned cons" beneath its jargon, Chandrasekhar said that Sibal's recent slamming of the government auditor CAG for its projection of Rs 1.76 lakh crore as presumptive loss on account of 2G spectrum allocation is an "attempt to whitewash scams and giving safe passage to beneficiaries."

"The Ministry of Communications & Information Technology (MoCIT) reiterates that they have followed the recommendations given by the Telecom Regulatory Authority of India (TRAI).

But MoCIT's arithmetic is wrong and contradicts TRAI and basic economics. The MoCIT says that since the 3G auctions were held in 2010 and the 2G spectrum in 2008, the time value of loss of spectrum is not Rs 99,000 crore [Rs 990 billion] (as said by the CAG), but Rs 56,000 crore (Rs 560 billion).

Strangely, MoCIT is willing to discount government revenue by 46% between 2010 and 2008, but does not see the loss from spectrum given in 2008 at 2001 prices. The MoCIT is just cherry picking," Chandrasekhar said.

Chandrasekhar said that MoCIT's claim that the TRAI opposed auctions since 2003 is wrong. He claimed that the TRAI wrote three letters to the Department of Telecom (DoT) asking them not to go ahead with the allocations.

"MoCIT ins wrong. TRAI did recommend auctions since 2003. TRAI wrote three letters on October 15 and 19, 2007 and January 14, 2008 asking DoT to consult it before issuing licenses.

Why were these letters ignored? Plus, many RTI activists tried to gain access to these letters, but the DoT is hiding these, claiming that the matter is under investigation," Chandrasekhar said.

Alleging that the government did not follow the TRAI recommendations as it claims, Chandrasekhar said that DoT violated the TRAI Act with impunity and violated recommendations, cherry picking at will.

"There were three major recommendations by the TRAI on August, 2007. The first recommendation of No Cap was violated, thus ensuring that genuine bidders were kept out and a market was created.

The second recommendation of no Mergers and Acquisitions till rollout obligations are met was violated, thus ensuring that buyers could buy only from private companies and sale was ensured.

The third recommendation of unchanged rollout obligations, linked to effective date of license was violated, thus ensuring that sale could be made at a windfall without any investment in infrastructure. As I said, all this is a part of good-old-fashioned con," Chandrasekhar said.

Rubbishing MoCIT's argument that if Highways, Coal and Fertilizers could be subsidised, then Telecom can be subsidised as well, Chandrasekhar said that it is "preposterous" to compare any of these sectors to Telecom.

"Highway has no takers, while spectrum had 575 applicants. Highway involves negative subsidy, while telecom has generated Rs 70,000 crore (Rs 700 billion) revenue in taxes and revenue share Rs 1,00,000 on sale of 3G and BWA.

These comparisons are an insult to the intelligence of the people of India," Chandrasekhar said.

Chandrasekhar also said that DoT affidavit and A. Raja's affidavit in the Supreme Court presented the same arguments as the MoCIT.

"The SC considered MoCIT's defence of Raja's actions, but remained unimpressed and expanded investigations to CAG," Chandrasekhar added.