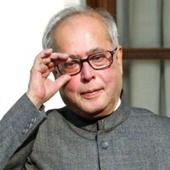 Disinvestment in three power PSUs -- NTPC, Rural Electrification Corporation and Satluj Jal Vidyut Nigam -- would be completed during the current financial year while the process of selling stake in other profit-making PSUs is already underway.
"Disinvestment of government shareholding in NTPC, SJVN and REC through public offering in domestic market, is under implementation. These public offerings are likely to be completed by March 31, 2010," Finance Minister Pranab Mukherjee said in a statement in Rajya Sabha.
While in NTPC and REC, five per cent stake each was being off-loaded, it was 10 per cent in SJVN through the capital market, he said.
This apart, the Department of Disinvestment has started dialogue with the administrative ministries and the central public sector undertakings (CPSUs) to assess their capital expenditure requirements to be raised through issue of fresh equity in case of other public sector undertakings.
Mukherjee's statement came in response to a calling attention motion by Tapan Kumar Sen (CPI-M) on "disinvestment of government shares in profit making central public enterprises."
Noting that only profit earning CPSUs will sustain investor-interest for sharing in their prosperity, the minister said, "Already listed profitable CPSEs not meeting the mandatory public shareholding of 10 per cent are to be made compliant."
Mukherjee said all CPSUs having positive net worth, no accumulated losses and having earned net profit for three preceding consecutive years, are to be listed through public offerings out of government shareholding or issue of fresh equity by the company or a combination of both.
He said the proceeds from disinvestment would be channelised into National Investment Fund.
The proceeds received from divestment would be utilized till March 2012 in select social sector programmes decided by the Planning Commission and Finance Ministry, he added.