The Government on Tuesday enhanced subsidy allocation for modernisation of the textiles industry to Rs 15,404 crore (Rs 154.04 billion) from earlier sanction of Rs 8,000 crore (Rs 80 billion) for the current Plan ending 2012.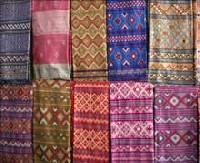 The decision to increase the outlay and re-structure the Technology Upgradation Fund (TUF) was taken by the Cabinet Committee on Economic Affairs in New Delhi.

Of the additional Rs 7,404 crore (Rs 74.04 billion), Rs 1,972 crore (Rs 19.72 billion) would be available for fresh sanctions while the remaining Rs 5,432 crore (Rs 54.32 billion) is meant for fulfilling the committed liabilities under the TUF scheme.

Under the re-structured scheme, 5 per cent interest subsidy and 10 per cent capital sops would be provided on brand new looms.

"The CCEA approval will enable immediate lifting of the pause button imposed by the Ministry of Textiles since June 29, 2010," an official said after the meeting.

The interest and capital subsidy would encourage investment in the industry worth Rs 47,000 crore (Rs 470 billion), he said.

According to the mid-term appraisal of the TUF scheme conducted by rating agency CRISIL, because of its positive impact the programme should be continued in the XII (2012-17) Plan period as well.

However, it recommended that it should be re-structured in a manner that the benefits also go to processing units instead of the spinning segment which was the major beneficiary now.

The Indian textiles industry, which contributes 14 per cent of the total manufacturing, has global brands like Nike, Reebok, Pepe Jeans, Armani and Versace to sourcing their merchandise from the country.

In the overall textile sector, India's share in the world market is 16.8 per cent and the country ranks only after China among the developing nations, a report by UN Industrial Development Organisation (UNIDO) said.