Telecom operators in the country garnered revenues of over Rs 1.62 lakh crore (Rs 1.62 trillion) in 2010-11, with private players accounting for more than 79 per cent of the share, the government said on Friday.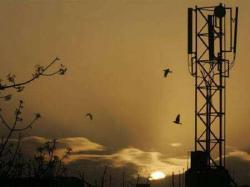 "Gross revenue of telecom service providers (including NLD/ILD and ISP stood at Rs 1,62,918.90 crore in 2010-11, of which Rs 1,29,289.33 crore (Rs 1.29 trillion) was private operators' share," Minister of State for Communications and IT Milind Deora said in a written reply to Rajya Sabha.

The remaining Rs 33,629.57 crore (Rs 336.29 billion) was the share of public sector players, he added.

The revenues of telecom players have grown from Rs 87,646.59 crore (Rs 876.46 billion) in 2005-06 to Rs 102,484 crore, (Rs 1.02 trillion) in 2006-07; Rs 124,654.84 crore (Rs 1.24 trillion) in 2007-08; Rs 150,159.85 crore (Rs 1.5 trillion) in 2008- 09 and Rs 147,576.84 crore (Rs 1.47 trillion)) in 2009-10,
he said.
However, the market share of PSUs has fallen from 52.9 per cent (as on March 31, 2005) to 13.7 per cent as on March 31, 2012.
The share of private operators has grown from 47.1 per cent as on March 31, 2005 to 86.3 per cent as on March 31, 2012.
The country's telecom subscriber base has grown from 98.41 million (as on March 31, 2005) to 951.34 million subscribers as on March 31, 2012.
In the same period, the overall tele-density (number of telephones per 100) grew from 9.08 to 73.97.