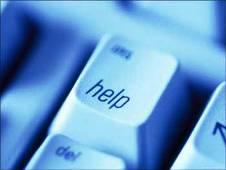 The World Wide Web Consortium, an international body which develops standards to ensure web accessibility to all, will host its conference in the city on May 6-7, 2010. W3C develops inter operable technologies, guidelines, software, and tools for the Web.
During the conference, the W3C India Office would also be launched to promote and accelerate the participation from India in W3C standards, an official statement said in New Delhi on Friday.
The office has been established under the aegis of Technology Development for Indian Languages Programme.
The India office will work with all major national regulatory bodies and industry associations like Telecom Regulatory Authority of India, Bureau of Indian Standards, National Association of Software and Service Companies, Manufacturers' Association for Information Technology and others.
The two-day conference would address web architecture, accessibility issues such as styling, mobile web, human machine interfaces and semantic web, it said.
The consortium is made up of member organisations who work to develop standards of the World Wide Web.