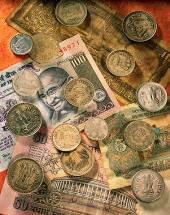 Shares of realty firm Unitech on Thursday climbed over 5 per cent after it said that it has settled amicably all disputes with Norway's Telenor over their telecom business Uninor and will exit the joint venture.

At BSE, the scrip jumped 5.61 per cent to Rs 24.45.

On NSE, the stock rose to a day's high of Rs 24.50, up 5.6 per cent.

Unitech said it would exit the telecom JV with Telenor by disposing of its entire shareholding in Uninor and both the parties have amicably settled all legal disputes between them.

"Telenor and Unitech are pleased to announce that on October 10, 2012, they have reached an agreement to amicably settle all disputes between the two parties," the realty firm said.

Telenor wanted to scrap the JV with Unitech and migrate the business to a new company to seek fresh operating licences as the JV's 22 telecom permits were among the 122
quashed by the Supreme Court in February.
Both the partners had filed cases against each other in courts and Company Law Board.
In the JV, Telenor has 67.25 per cent stake, while Unitech's shareholding is 32.75 per cent.
With the settlement of disputes with Telenor, Unitech Group will focus on its core business of real estate and monetise its land parcels across the country to enhance the stakeholder's value.
"We are pleased with the settlement reached between Unitech and Telenor. All existing disputes with Telenor are suspended and will be withdrawn upon successful transfer of business of Uninor to a new entity controlled by Telenor," Unitech chairman Ramesh Chandra said.