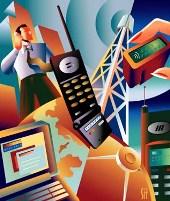 To revive the fortunes of state-run IT and telecom products manufacturer ITI, the Telecom Ministry has requested Defence Minister A K Antony to accord 'Defence PSU' status to the company.

". . . Kindly requested to consider case for inclusion of ITI as a Defence PSU for the purpose of procurement of goods and services manufactured and developed by ITI," Telecom Minister Milind Deora said in a letter to Anthony, according to sources.

If the status is approved for ITI, it will get preference in the supply of technology products required by the defence services.

Presenting the proposal to the Defence Minister, Deora's letter said ITI is capable of bridging the deficit of capacity in the order books of existing Defence PSUs by utilising its existing infrastructure for the manufacture of electronic and mechanical systems.

Deora mentioned that the Telecom Ministry is in the process of bridging the fund requirement of ITI for procurement of new equipment and the upgrade of existing infrastructure.

"This infusion
of orders and money will go a long way in speeding up the process of revival of ITI," the letter said.
ITI has executed major defence projects in the past, namely ASCON-1,2 and 3 and also LICO-VSAT. In addition, the state-run PSU has designed, manufactured, installed and commissioned most of the encryption equipment used by the armed forces.
Noting that the technology development wing of the Defence Research and Development Organisation is expected to share technologies for development by external agency, Telecom Minister said ITI has the capability to enter Transfer of Technology agreements for fabrication of the designs that are to be shared by the DRDO.
"ITI has unutilised infrastructure which can address the requirements of the Ministry of Defence and can augment the production capacity required to meet the deliveries of the armed forces," the letter said.
Currently, there are eight PSUs that have been given Defence PSU status in the supply of various products to the Indian armed forces as part of the government's strategy to meet most of the requirement from indigenous production.