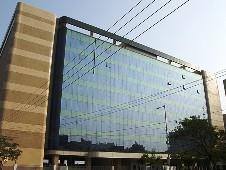 Tata Consultancy Services said on Friday its Tsunami Early Warning System, developed for the Indian National Centre for Ocean Information Services, has won the Platinum Icon Award for innovative use of technology at the Web Ratna Award 2009.
The TEWS was envisioned as a national importance e-governance project by the Union Ministry of Earth Sciences after the 2004 tsunami disaster.
The IT major was chosen to develop and implement the TEWS for INCOIS, an autonomous body under the ministry, as a part of the national tsunami early warning centre at Hyderabad, a release said in Mumbai.
A first-of-its-kind implementation in the Indian Ocean region using IT and geospatial technologies, the solution provides real-time seismic data to INCOIS scientists helping them detect, assess and monitor tsunamigenic earthquakes and issue tsunami alerts, the release said.
TCS vice-president and head, government ISU, Tanmoy Chakrabarty, said "as the largest IT company in India, TCS has always focused on using its core competencies to drive large-scale societal impact and transformation.
"The TEWS is a robust and versatile solution that can also be leveraged by all countries that are prone to threats from tsunamigenic earthquakes. We are honoured to be a part of this nation-building e-governance project."
Over the last three years of its implementation, the centre has recorded over 1,000 earthquakes of magnitude of over 5 on Richter scale and has never issued any false alarm, the release said.
The Web Ratna Awards have been instituted under the ambit of the National Portal of India to promote innovative e-governance initiatives and to give due recognition to the exemplary efforts in this direction.