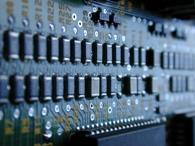 The Taiwan-based Institute of Information Technology (III) and Manufacturers' Association for Information Technology (MAIT) are planning to set up electronic clusters at Gujarat Vittal Innovation City, a special economic zone to come up near Valsad in Gujarat.
"We have held talks with III of Taiwan. They are interested in investing in Gujarat and in GVIC. Besides investing in areas like e-governance, IT and electronic manufacturing project, III has shown interest in setting up a electronics manufacturing cluster in GVIC," said a senior official of GVIC.
Meanwhile, Manufacturers' Association for Information Technology (MAIT) and Gujarat Vittal Innovation City Limited (GIVCL) signed an Memorandum of Agreement (MoA) on Friday in the presence of Gujarat's chief minister Narendra Modi.
The MoA witnessed by the investment promotion delegation from Taiwan to Gujarat is aimed at strengthening the IT and Electronics sector in Gujarat and GVIC.
"This partnership provides a strategic opportunity for India to leapfrog in Electronics and IT hardware manufacturing, on the lines of the success in the IT software sector. The proposed GVICL cluster promoted together with the Government of Gujarat will be developed into a special cluster for electronics. This is corroborated by the fact that a recent report of the Department of Information Technology (DIT), Government of India has stressed on the need for developing electronic clusters in India for national competitiveness in this area," said N. Vittal, Chairman of GVICL.
GVICL is a joint venture of EMPI Vittal Centre INNOPOLIS Consortia and Gujarat Industrial Development Corporation (GIDC).
Elaborating on their plans, Pankaj Saran, CEO, GVICL said, "The proposed cluster will facilitate the development of entire electronics ecosystem, so that all segments of the value chain are present to provide a sustainable framework for innovation, education, R&D and manufacturing. This electronics cluster will be promoted to relevant trade-bodies and industry in other countries, especially with Korea, Taiwan and Japan amongst others. We appreciate the support of the Government of Gujarat in this direction by signing the MOU with Taiwan."
Set up in 1982 for purposes of scientific, educational and IT industry promotion, MAIT has emerged as an effective, influential and dynamic organisation. Representing IT hardware, training, R&D, and associated services in India, MAIT's charter is to develop a globally competitive Indian IT Industry, promote the usage of IT in India, strengthen the role of IT in national economic development and promote business through international alliances.
According to Vinnie Mehta, Executive Director, MAIT, "Electronics is the largest and the fastest growing manufacturing industry in the world. Gujarat has significant strengths in manufacturing, good work ethics and infrastructure, which make it an ideal destination for electronics manufacturing investments. Further, the location of GVICL, within two hours from the Mumbai port and international airport offers significant logistics advantage, making it ideal for establishment of an electronics-design, research and manufacturing cluster."