The recent Indian telecom spectrum auction will hasten industry consolidation, strengthen tariffs and reduce regulatory risks, says Fitch Ratings.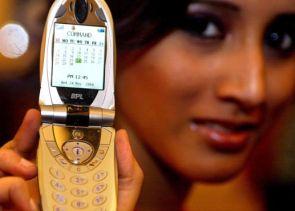 Industry operators will come down to six-seven from 12 as the bottom-six telcos look to exit - lacking sufficient spectrum and financial muscle to remain viable.

Consolidation will improve operating profitability and cash flow, and return pricing power to the larger operators in the medium term.

Meanwhile, debt-funded spectrum costs and M&A will weigh on leverage in the short term.

The spectrum auction clearly spelt out the telcos' pecking order by financially crowding out smaller operators from the industry.

Post-consolidation, six-seven operators will emerge, including the existing top four - Bharti Airtel, Idea Cellular, Vodafone India and Reliance Communications, along with a new entrant - Reliance Industries Limited (RIL).

The top three operators and RIL placed aggressive bids and won 76 per cent of the spectrum offered (431.2MHz), paying prices which were 84 per cent and 29 per cent higher than the reserve prices for 900MHz and 1,800MHz, respectively.

The existing large participants chose to bid for spectrum coming up for renewal in the next two years, so as to boost their spectrum holding and strengthen their
overall position.
Leverage will deteriorate for the winners in the short term, due to the largely debt-funded spectrum costs.
However, cash flows for the larger telcos will still be manageable, as these companies have the option to pay spectrum cost in phases - one-third upfront, and the balance over a period of 10 years (following a two-year moratorium).
Weaker operators did not participate due to lack of funding options amid their strained financial position.
Tata Group, Loop Telecom, Sistema India and Videocon are likely to be acquired by larger operators, or actively seek to be acquired, to improve their financial position.
They suffer EBITDA losses, have significant debt and are operationally stretched. They also lack sufficient cash to support data-related infrastructure investments.
RIL, with cash and equivalents of $15-$16 billion, could be likely to buy a GSM-based smaller telco to fill its spectrum gap to provide both voice and data services.
It already owns 20MHz in 2,300MHz (4G band), and won 78.8MHz in 1,800MHz spectrum for $1.8 billion in the auction concluded 13 February 2014.
Seven telcos placed aggregate winning bids of $9.9 billion, to win a total of 305.6MHz (offered: 385.2MHz) in the 1,800MHz band and 46MHz (offered: 46MHz) in 900MHz.
This was third-time lucky for the Indian government, as the past two auctions were not successful due to high reserve prices.