Estimates suggest subsidy outgo on these proposals would be at least Rs 1,000 crore

Despite the government's keenness to promote electronic manufacturing, about Rs 5,000 crore (Rs 50 billion) worth of the proposals, received under its incentive package scheme, are stuck as the government is yet to finalise the authority which will sanction the subsidy money.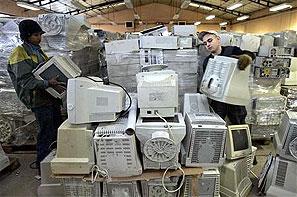 Rough estimates suggest the subsidy outgo on these 15 proposals would be at least Rs 1,000 crore (Rs 10 billion) over a period of a few years.

In July last year, the Cabinet had approved Rs 10,000 crore (Rs 100 billion) as part of a policy to incentivise electronic manufacturing in the country. The first proposal under the policy called modified special incentive package scheme (M-SIPS) was received in January this year.

According to a senior official directly aware of the development, the government is seeking clarity on the issue of who will approve the proposals. "Proper guidelines have been laid down on which authority should sign off what level of expenditure by the government. But in this case, the government is not spending the money and is just reimbursing a part of it," said the official, who did not want to be named.

The official said this had led to a confusion on whether the total investment sum or the subsidy money should be taken into consideration while determining the competent authority to sign it off.

So far, the government has received 15 proposals worth around Rs 5,000 crore under M-SIPS, the largest being that of telecom equipment maker Tejas Networks. The Bangalore-based company plans to invest around Rs 1,769 crore (Rs 17.69 billion) to build and expand its capabilities in the area of new generation technologies such as 3G and 4G LTE (long-term evolution).

While the first proposal was received from Bosch Electronics to invest Rs 550 crore (Rs 5.50 billion) in January, Samsung Electronics has proposed an investment of Rs 844 crore (Rs 8.44 billion) and Tessolve Services, a semiconductor testing company, plans to invest Rs 750 crore.

Both Bosch and Samsung refused to give more details on their proposals, while Tessolve did not respond to queries sent by email.

The government official quoted above said the Department of Electronics and Information Technology had written to the ministry of finance to take a view on the matter. "According to them, we should consider the subsidy amount and accordingly, the competent authority should be determined." However, the view is yet to be finalised and is expected to "come soon", the official added.

According to Jaideep Mehta, country manager of technology research and advisory firm IDC India, no large manufacturer will indefinitely wait for approvals because various countries are currently competing for the same investment dollars.

"In order to process expressions of interest from these companies at an appropriate speed, a committee consisting of representatives of key ministries such as electronics, finance and environment should be set up. Hi-tech and electronics manufacturing should be provided single window clearance if the government wants to speedily convert its vision into reality," Mehta said.
If the government missed the bus again on electronics manufacturing, India will have to wait for at least three-five years till the next investment cycle begins, he added.

Said Chetan Bijesure, additional director and head-manufacturing division at industry body Federation of Indian Chambers of Commerce and Industry (Ficci): "The response has been encouraging, and the policy seems to be proving attractive for the investors."

Concerned by the fact that electronics import to the country could overtake oil imports by 2020 if domestic manufacturing is not incentivised, the government announced the National Electronics Policy in 2011. The policy included several proposals such as subsidising semi-conductor fabrication units, creating electronics clusters and reserving 30 per cent of all government procurement for companies that can add a percentage of value to the product domestically.

The M-SIPS, which is also a part of the policy, is a modified version of a similar scheme launched by the department of electronics in 2007, and allows for 20 per cent of subsidy on capital expenditure by the government for those operating within the special economic zones (SEZs). Those operating out of SEZs will get a 25 per cent subsidy, according to the scheme.

Pradip K Dutta, former chairman of the Indian Software Alliance said the work and discussions around electronics manufacturing, as compared to the past, were much more thought out at present.

"These are stemming from a national level of policy on overall electronic development and addresses issues such as semiconductor manufacturing, fund requirement, skill development, etc. So, I am quite optimistic that issues such as how it will be enacted and who will be the nodal authority etc will be sorted out soon," he added.