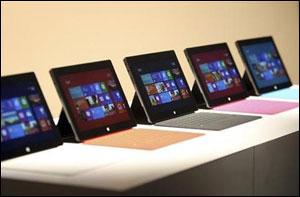 Nokia CEO Stephen Elop has suggested that the firm is planning to launch a Windows tablet.
Elop also openly explained why Nokia ditched its own operating system and picked Windows over Android, saying that Nokia was "very worried" about Samsung''s expected monopoly in the Android space.
According to the Sydney Morning Herald, Elop said in a group interview at the Ivy Penthouse in Sydney that Nokia was looking at how Microsoft's Surface tablet went in the market before launching its own.
While Nokia had not formally announced a tablet computer, Elop said bringing one to market was something that the Finnish-based company was 'clearly looking at very closely'.
According to the report, he added that there were "some great opportunities" for a 7-inch tablet, as well as a larger one.
He also said Nokia "could consider any" operating system to put on a tablet it launched, but hinted that the company's "first focus" would lie with Microsoft's Windows.