IT firm Mahindra Satyam on Thursday posted a 10-fold growth in profit-after-tax to Rs 238 crore (Rs 2.38 billion) for the second quarter of the 2011-12 financial year.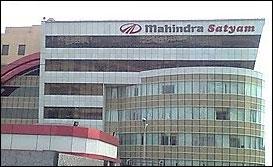 The company's profit-after-tax stood at Rs 23.31 crore (Rs 233 million) in the July-September quarter of the 2010-11 fiscal.
On a quarter-on-quarter basis, Mahindra Satyam's profit-after-tax was up 5.77 per cent from Rs 225 crore (Rs 2.25 billion) in Q1, FY'12.
The company's consolidated revenues surged by 27.01 per cent during the quarter under review to Rs 1,578 crore (Rs 15.78 billion) from Rs 1,242.4 crore (Rs 12.42 billion) in the corresponding period a year ago.
On a Q-o-Q basis, Q2 revenues were up 10.04 per cent from Rs 1,433.93 crore (Rs 14.34 billion) in the first quarter of the 2011-12 financial year.
Commenting on the results, Chairman Vineet Nayar said, "Our growth momentum continues for the fifth consecutive quarter. As we come toward the end of our three-year transformation journey, it is indeed satisfying to see that all our key business performance indicators, such as growth, profitability and talent retention, are on course."
"We have shown significant improvement quarter-on-quarter in spite of an uncertain macroeconomic environment," he added.
The company added 36 new customers during the quarter.
The total headcount of the company stood at 32,092 as of the quarter ended September 30, during which net addition of 654 personnel took place. Attrition stood at 15.6 per cent during the quarter.