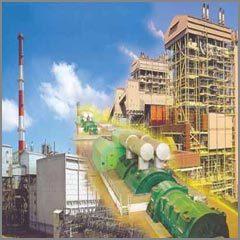 Mahindra Satyam, formerly Satyam Computer Service, is set to revive plans for setting up a facility in Mihan (Multi-modal International Cargo Hub and Airport) SEZ at Nagpur.

The company had approached the Ministry of Commerce to extend the validity of the project for two more years, according to a senior official of the company.

The letter of approval for the project with an initial validity of one year had expired in June 2009 and later, on a request from the company, it was extended till July this year.

"We are planning to begin the project by constructing a compound wall. However there is long way to go," the official told PTI, while refusing to provide further details about capacity and investments.

Satyam had been the first investor in the SEZ and was allotted 128 acres of land.

However, after the Satyam scam broke out in 2009 the project was put on hold by the new management.

According to the information furnished to the Commerce ministry, the
company has finalised the contractor for construction of compound wall.
An architect has also been appointed for working out a detailed plan for its campus.
Tech Mahindra took over the scam-hit Satyam in April, 2009, and rebranded it as Mahindra Satyam.
Sources indicated that the project will be taken up only after the merger process is completed.
Recently, the Andhra Pradesh high court directed the company to convene a shareholders' meeting on June 8 to consider merger with Tech Mahindra.
"A clear picture will emerge after the merger. Most likely next year serious work will be initiated," the source said.
Last month, Mahindra Satyam CEO C P Gurnani, while refusing to give a time-frame for the completion of the merger process, had said the company doesn't foresee any hurdles in the way.
The board of approvals under the ministry will take decision on the extension of validity in a meeting slated for next week.
The company is set announce its Q4 and annual results of FY'12 on May 17, according to a filing to BSE.