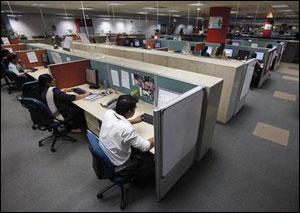 Software services provider Mahindra Satyam's net profit declined by 74 per cent to Rs 79.98 crore (Rs 799 million) in October-December 2012 due to one-time charge for settling Aberdeen claim.
Its net profit stood at Rs 308.48 crore (Rs 3.08 billion) in the same period of previous fiscal.
During the quarter, Mahindra Satyam paid Rs 294 crore (Rs 2.94 billion) towards settlement of legal claims of Aberdeen. The provisioning for tax stood at Rs 112 crore (Rs 1.12 billion) in the quarter against Rs 79 crore (Rs 790 million) in the year-ago period.
The company had agreed to pay $68 million to Aberdeen Global and 22 other funds to settle claims for alleged fraudulent misrepresentations.
"With the settlement of the Aberdeen suit, the external litigation issues now stand concluded, freeing us to focus even more on the business-ready solutions for our customers," Mahindra Satyam chairman Vineet Nayyar told reporters.
Revenues increased 12.88 per cent from Rs 1,939.53 crore (Rs 19.4 billion) in the reported quarter from Rs 1,718.08 crore (Rs 17.18 billion) in the year-ago period.
Profit of Mahindra Satyam (erstwhile Satyam Computer Services) before exceptional items stood at Rs 374 crore (Rs 3.74 billion).
The company had 368 active clients, while cash and cash equivalent stood at Rs 3,311 crore (Rs 33.11 billion) as of December 31, 2012.
The total headcount stood at 36,956 and the attrition was at 13 per cent.
Shares of the company closed down 2.3 per cent at Rs 119.90 on the BSE.