Now sole contender as L&T Infotech quits race

Tech Mahindra, India's fifth-largest IT services company, is likely to acquire the IT services business of Chennai-based Polaris Financial Technology. According to multiple sources in the know, the company is in an advanced stage of discussions with Polaris after L&T Infotech, another serious suitor, opted out of the fray.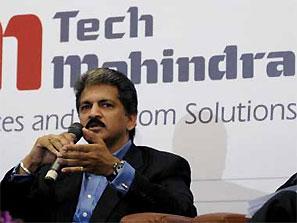 "Tech Mahindra started the due-diligence process a little while back. The company seems to be willing to pay close to what Polaris is asking for. An announcement to this effect is expected in a couple of weeks," said a senior industry source, asking not to be named.

Apart from Tech Mahindra, Mumbai-based L&T Infotech had also shown interest in Polaris' services business. However, after initial evaluation, the company is believed to have walked away over valuation issues.

Polaris' services business had reported around $330 million (Rs 1,813 crore) in revenues in 2012-13. According to sources, the company is seeking a valuation of over $400 million.

A Tech Mahindra spokesperson said the company did not want to comment on market speculation. Polaris did not revert on specific queries from Business Standard, despite repeated attempts.

Tech Mahindra, which recently announced consummation of its merger with Mahindra Satyam, is understood to be seriously scouting for acquisitions to expand its non-telecom verticals. At present, the company derives a little less than half of its revenues from telecom — British Telecom being its largest customer.

This acquisition fits well into Tech Mahindra's inorganic growth plan, as the company has been eyeing targets that could strengthen its banking, financial services & insurance (BFSI) portfolio. After the merger, BFSI's contribution in the company's total revenue is just about 10 per cent — much less than other industry peers.

"Tech Mahindra considers Polaris a quick route to expand its exposure in the financial services industry. After L&T Infotech backed out from the deal, its chances of sealing the deal has become quite bright," said a source.

The talks of Polaris considering selling its services business has been doing the round since the company announced split of its business into two divisions — services and products. Among others that had initially shown interest to acquire the services business include Wipro, HCL Technologies and Infosys.

These companies' interest is primarily driven by the idea of getting Citigroup as a client. Citigroup, which holds a 20 per cent equity in Polaris, is also its largest client, contributing around 35 per cent to its revenues.
A suitable buy

Tech Mahindra, traditionally over-dependant on its telecom vertical, is seriously scouting for acquisitions to expand non-telecom verticals
Acquisition of Polaris' IT services business will help it expand faster in the BFSI space, besides getting Citigroup as a client