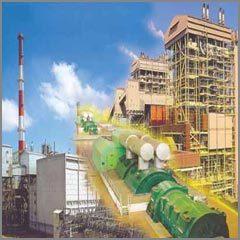 While West Bengal would not be able to give the Rajarhat campus of Infosys special economic zone status, the administration will do its best to give SEZ-like tax benefits to the IT bellwether, state Industry and Information Technology Minister Partha Chatterjee said on Monday.

"It is the stated policy of the Trinamool Congress government that we will not allow SEZ in West Bengal. I will write to them, however, saying that we will give them all other tax benefits that come with the SEZ tag," he said.

This letter, would be the first formal communication that the West Bengal government would have with Infosys, since reports surfaced that the administration would not send the recommendation for SEZ status to the Centre.

When asked what the Infosys stand will be, Binod Hampapur, senior vice-president and global head of commercial and corporate relations at Infosys, said that the company will wait for the letter before the company makes any comment.

"We would like to look at the letter before deciding on future course of action," Hampapur said.

Infosys, which is the second largest IT service provider in the country, has 50 acres in Rajarhat. Work on the campus was earlier supposed to start by April but has now been put on hold; primarily because the company is at loathe beginning work without the SEZ status.

Last week, Infosys had also written to the West Bengal Housing Infrastructure Development Corporation, quoting the clause from the land agreement in which the government has promised the company SEZ support, saying that if the government was unable to fulfil the covenants of the agreement the company would be forced to return the land.

"How can a state government give us the benefits that come with a central government scheme.

The complications do not make sense," Hampapur, who handles all land-related projects at Infosys, had earlier told Business Standard.

Chatterjee, for his part on Monday also said that the SEZ tag would not matter to Infosys and the project is still safe, given the fact that the state government would make all attempts to give them all tax-related support.