Infosys Technologies on Thursday said it is scouting for acquisitions to grow its products and platform business, which it expects to contribute one-third of its revenues in the next 5-7 years.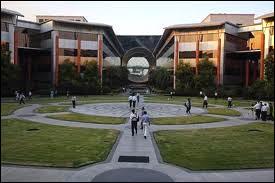 "We are looking at building IP assets ourselves and we will also partner with our clients to co-create (assets) as this will be crucial. We will also look at acquisitions ... to convert it to products and platforms," Infosys CEO and MD S D Shibulal told reporters at the Infosys Innovation Day.
Infosys expects 33 per cent of its revenues to come from products and platforms in the next 5-7 years. At present, the segment constributes a little over 6 per cent to revenues.
Shibulal said, "Currently, about four per cent of the revenues come from Finacle, while the other products and platforms contribute about two per cent. Today, we have 12 platforms and 9 nine products from six platforms at the end of FY'11.
"To reach a portfolio of 12 products and 12 platforms, we will have to build IP assets ourselves, co-create with clients as well as grow inorganically," he said.
Infosys, which is sitting on a cash pile of over $3 billion, has met criticism from investors and analysts as rivals like Tata Consultancy Services and Wipro have boosted their businesses with multiple acquisitions.
"We will have short term challenges but I believe we are on the right path. This is about a choice about redefining the industry, being ahead of the curve and redefining for the long term and creating a balanced portfolio. We believe that's the only sustainable approach," Shibulal said but declined to comment on details.
With economic uncertainty impacting IT spending decisions of clients, IT firms are looking at redefining their offerings themselves as they look to offer clients more transformational solutions.
"We are looking for assets which will help our clients transform their business. For example, we may make a small $20 million acquisition, but have the potential to bring in business worth $200 million," Infosys SVP and global head (products, platforms and solutions) Sanjay Purohit said.