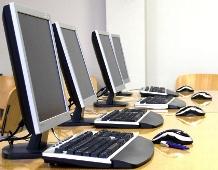 Having gone through the ropes of establishing companies in the early years of the Silicon Valley phenomenon, Indian entrepreneurs in the US are now providing guidance and financial support to start-ups being set up by Indians and foreign nationals across America.

A group of Indian engineers who had come to the US in the early 1990s had formed the Indus Entrepreneurs to support one another in setting up their own technology start-ups.

TiE members are "now bankrolling new ventures -- and not just for people from back home," a report in the New York Times said.

TiE Angels, as they call themselves, invested in 11 companies, with a total of about $4.5 million in the first year of its operations.

While half of these companies are headed by people of Indian origin, the rest are Silicon Valley entrepreneurs belonging to different countries.

"What it reflects is that our charter members, who are mostly Indians, they are so deeply networked in Silicon
Valley that all kinds of people come to them", the NYT report quoted Venk Shukla, head of TiE Angels as saying.
"Their networks are not confined to desis", he said.
TiE Angels is more structured network, the report said, where "entrepreneurs are invited to pitch, seasoned technologists are there to vet".
The group has brought together about 100 investors, with most investments well under $1 million, with a 'focus on enterprise solutions that leverage the technological expertise of TiE members'.
"In the Valley, there are a lot of sources of funding", said Raj Pai, who approached TiE earlier this year for funding for his company 'Claritics'.
"We wanted folks who had done it before. We wanted investors who had gone through the life cycle of building a large company, Shukla said adding this thought process represents a pivot point for the organiSation.
"No longer must desis come to TiE to persuade one another to start a tech company. This is how we stay relevant -- by providing small amounts of funding and guidance and mentorship".