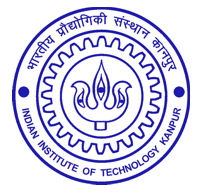 The Indian Institute of Technology-Kanpur plans to establish its presence in the US and Malaysia, besides Noida and Bengaluru.
This will help the premier institute compete with top global universities.

S G Dhande, director of IIT-K, said the institute was holding discussions to open a research centre in Penang in Malaysia, best known for its electronics industries.
It would give the institute a strategic presence in south east Asia. "In the US, the centre may come up either in Silicon Valley, Boston or Washington."
"If we want to be internationally recognised, we must have presence in different parts of the world," he said. Dhande was speaking at an innovation convention, organised by IIT Kanpur Alumni Association as part of the golden jubilee celebrations of its alma mater, over the weekend.
The convention saw a participation of over 500 attendees from across the world.
Healing Touch
GoM recommends:
Rs 1,500 crore (Rs 15 billion) additional compensation
Petition Supreme Court against dilution of charges
Overhaul Public Insurance Liability Act, 1991
Clean-up of accident site
The IIT-K director, however, did not elaborate on the kind of presence the institute was planning in Bengaluru, best known as the IT capital of India. Karnataka has been demanding that the central government set up an IIT in the state, for quite some time.
IIT-K's first presence outside Kanpur would be at Noida, near the national capital which would give the institute a strong foothold in Delhi and surrounding areas, said Dhande.
Established in 1959, IIT-K operates out of a 1,050-acre campus.

As part of its Vision 2020, IIT-K has set a goal to attain and sustain a position amongst the top 20 institutes globally in the next 20 years, by enhancing the quality of students, faculties and research products.
"We are not able to attract high quality faculty at the moment and operating with 70 per cent of our sanctioned strength. As part of the vision, we want to be a global specialist with strong focus on science and engineering, by focussing on various technology areas, bringing in more foreign faculties and delivering high quality research products," said Prof Manindra Agrawal, head of the department of computer science and engineering at IIT-K.
The institue has so far been granted five patents while in 2008-09 alone it has filed for 30 patents.