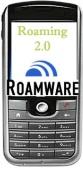 Roamware Inc that provides mobile roaming solutions has said it is planning to launch a micro-finance application to enable mobile phone users, especially those who do not have access to banks, to carry out financial transactions.
The company has started a pilot project on micro-finance in partnership with Grameen Bank of Bangladesh.
"We are already conducting pilots on the micro-finance application. Our development team is working very closely with Muhammad Yunus, the founder of Grameen Bank. We hope to introduce this application in India soon," Roamware CEO Bobby Srinivasan said.

The application would be aimed at rural population across the globe that seldom has access to banks.
"The move into mobile banking and micro-financing is a natural extension for us as it leverages our customer relationships, business partnerships and technology innovation. It is a massive market opportunity for Roamware," he added.
Micro-finance is emerging as one of the segments that provides a huge market opportunity as a large chunk of the population does not have access to banks, analysts feel.
Competition is intensifying in the segment with big players such as Nokia entering it.
Nokia is also planning to launch a service called 'Nokia Money' in India, which will offer basic financial services on mobile phones by next year.