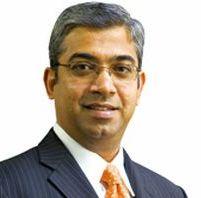 Outsourcing firm iGate has appointed Ashok Vemuri as president and chief executive officer with effect from September 16.

The company had sacked former chief executive officer Phaneesh Murthy in May this year over an undisclosed relationship with a subordinate.

"After an extensive search process, we are delighted that Ashok will be joining iGate as president and CEO," iGate co-founder and co-chairman of the board Sunil Wadhwani said.

Vemuri will join iGate's board of directors, iGate said in a statement.

Gerhard Watzinger, who was serving as the interim president and CEO since May 2013, will remain with iGate in an advisory role temporarily to assist with Vemuri's transition.

Vemuri joins iGate from Infosys, where he was Head of Americas and Global Head of Manufacturing and Engineering, besides being a board member.

He was said to be in race to be the next CEO of Infosys succeeding S D Shibulal.

In his role as head of Americas, Vemuri was responsible for Infosys' business operations in the company's largest region, with $4.7 billion in revenues. He oversaw all facets of the business, from strategic direction to maintaining and improving financial and operational efficiency.

Vemuri had been associated with Infosys for 15 years.

He established and ran the financial services and insurances business for nine years, making it the largest business unit within the company.

"Ashok brings a tremendous track record of success and accomplishments working across a range of businesses at Infosys, where he was directly responsible for driving growth for numerous multi-billion dollar projects.

He is a talented and established leader, and the board has great confidence in his ability to drive iGate to continued growth into the future," Wadhwani said.

On his appointment, Vemuri said he is very excited about assuming the roles of president and CEO.

"I look forward to working with the board of directors and the management team to deliver on iGate's growth strategy, leveraging the company's unique offerings," he added.
Image: Ashok Vemuri