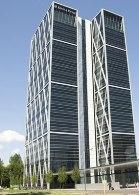 Professional services firm Ernst & Young has bagged the contract from the Unique Identification Authority of India (UIDAI) to become a consulting partner for the project.
The authority aims to issue 600 million unique identity papers over the next five years. Ernst & Young will help plan and formulate the overall programme management strategy for the programme. This is the first contract handed out by the authority.
In December 2009, UIDAI had invited bids from companies to become its project management consultant.
While eight companies had shown interest, seven including Booz & Allen, PricewaterhouseCoopers, Deloitte, KPMG, Capgemini, PA Consulting and Ernst & Young had responded to the tender. Only three made it to the final list - Ernst & Young, PA Consulting and Capgemini - as the other four companies were disqualified on technical grounds.
While the size of the contract is not known, Ernst & Young quoted Rs 7.05 crore (Rs 70.5 million) to emerge the lowest bidder; Capgemini came next with Rs 8.6 crore (Rs 86 million), sources close to the development told Business Standard. PA Consulting had quoted Rs 51 crore (Rs 510 million), the sources added.
UIDAI recently also issued a request for proposal for Application Development and Maintenance Services. The size of the contract is expected to be much bigger, and most Indian IT services companies including Infosys, Wipro and TCS are understood to be preparing to bid for the project.
The India head of one of the bidding companies said that the speed at which UIDAI is going ahead with the project, it might even issue the first set of numbers much ahead of the deadline.
UIDAI, which was allocated a modest sum of Rs 120 crore (Rs 1.2 billion) in last year's budget, has been allocated Rs 1,900 crore (Rs 19 billion) in 2010-11. This is expected to expedite its process of identifying various partners and service providers, the sources added.