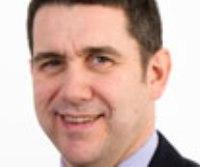 Telecom equipment maker Ericsson has appointed Chris Houghton as its new India head. Houghton, who has worked with Ericsson for about 25 years in Japan, Hungary, Sweden and the UK, is expected to steer the company through a difficult phase in the country's telecom market.

Telecom vendors are going through a tough time in India, as operators have cut their capital expenditure budgets substantially in the face of squeezing profit margins.

The declining average revenue per user from voice has also compelled service providers to focus on new technology roll-outs like 3G and 4G to build more revenue streams.

Ericsson, which claims to have strengthened its position in 3G deployment by capturing about 40 per cent of the market, would be keen to tap these new opportunities of growth.

Houghton is also expected to drive growth by sharing his knowledge on the various new-age technologies.

Chris joined Ericsson UK in 2010 as head of customer unit (UK and Ireland) and managing director.

"Together with the team in India, he will work to extend our footprint in the region and assisting our customers in their work to capture value in a rapidly transforming telecoms market," says President and Chief executive officer Hans Vestberg.

"India is a strategic region for Ericsson and the company's commitment to India's telecom growth is steadfast" says Houghton.

Houghton replaces Fredrik Jejdling who is moving to a new role as head of sub-Saharan Africa.

Ericsson leads in mobile broadband technologies, in India.

It employs around 15,000 people and has offices in over 25 locations in the country.
Image: Chris Houghton | Photograph, courtesy: www.ericsson.com