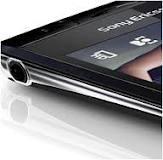 Telecom equipment maker Ericsson on Thursday announced the completion of disinvestment of its entire stake in 50:50 mobile handset joint venture Sony Ericsson to the Japanese Sony Corporation.

Sony Ericsson, now, has become a wholly-owned subsidiary of Sony Corp.

"The agreed cash consideration for the transaction is Euro1.05 billion ($1.36 billion)," Ericsson said in a statement.

"Ericsson has today completed the divestment of its 50 per cent stake in Sony Ericsson Mobile Communications AB (Sony Ericsson), including the broad IP cross-licensing agreement, jointly announced by Sony Corporation (Sony) and Ericsson on October 27, 2011," Ericsson said.

It further said Ericsson will report gain of approximately $1.11 billion (SEK 7.5 billion) in the first quarter result on April 25, 2012,
as 'other operating income' in the income statement.
Sony Ericsson started its operations on October 1, 2001, with the combination of unprofitable handset operations of Ericsson and Sony.
By the end of the third quarter of 2011, Sony Ericsson held a market share of 11 per cent (by value) in the Android phone market, representing 80 per cent of the company's third quarter sales.
Ericsson said in its October 27 statement.
During its 10 years in operation, Sony Ericsson has generated approximately Euro1.5 billion profit and paid dividends totalling approximately Euro1.9 billion ($2.47 billion) to its parent companies, it added.