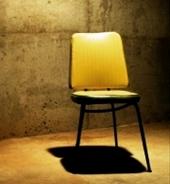 Cleartrip chief executive officer Stuart Crighton was interrogated on Monday by the Gurgaon police in connection with a data theft case filed by Travelocity India.
He was questioned after he reported at a Gurgaon police station, where Crighton and Amit Taneja, former managing director of Desiya Online Distribution, underwent a procedural arrest.
They were later released on bail.
Cleartrip is one of the top three online travel agencies in India, with a 35 per cent market share.
A Cleartrip spokesperson confirmed the development.
"We, at Cleartrip, believe the FIR filed by Travelocity is misconceived, baseless and filed with ulterior motives -- it is an attempt by a large global company to abuse India's judicial system to hinder a local Indian competitor.
"We believe in India's judicial system and are extending our every cooperation to all the relevant agencies involved in this investigation," said a company statement.
Travelocity India had accused Crighton of conniving with senior officials of Desiya Online Distribution to commit data theft, which led to loss of business.
In its first information report filed at a Gurgaon police station, Travelocity had alleged that employees of Desiya Online Distribution -- managing director Amit Taneja, regional manager (north) Sanjeet Singh and travel consultant Imran Ansari -- had passed on data to Cleartrip.
The charge is breach of the Information Technology Act, 2000.
Desiya Online Distribution became a subsidiary of TravelGuru after it was acquired by the latter in November 2006.
Travelocity acquired TravelGuru in August 2009.
Travelocity offers online travel services and is present in 40 countries, with websites in 12 languages. It provided $10.1 billion (over    47,000 crore) worth of travel services in 2006.