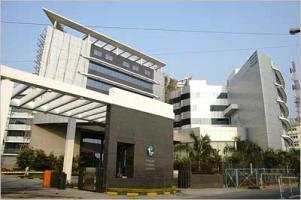 Cognizant Technology Solutions Corp on Wednesday said it had acquired France-based Equinox Consulting, a financial services consultancy, for an undiclosed sum.

The acquisition will strengthen the company's global consulting capabilities and presence in Europe, it said.

The company expects around $40 million annualised revenue from the acquisition but declines to share financial details of the deal.

Under the terms of the agreement, around 160 consulting professionals will join Cognizant, which is known for making small-ticket tuck-under acquisitions to bridge the gaps in its offerings.

The company has made seven such buyouts in the last three years of which three have been in consulting related.

Francisco D'Souza, chief executive of Cognizant, said with the deal, Cognizant is better positioned to help European clients challenge the status quo and unleash new potential across their organisations by creating new business and information technology models.

Equinox Consulting provides business consulting services across investment banking, asset management, retail banking, insurance, and specialised financial services. Founded in 2004, the company is known for its regulatory consulting expertise.

Cognizant Business Consulting contributes approximately six-seven per cent to Cognizant's total revenue and the company has been trying to further expand its presence in the service area as it is considered to be a high-margin
business.
India's second largest IT firm, Infosys Ltd, which already gets over 30 per cent of its revenues from Consulting, also acquired Switzerland-based management consultancy firm Lodestone Holding AG last year in $350 million deal.
France, Europe reach
Experts also believe that the acquisition of Equinox Consulting will also help Cognizant strengthen its presence in France, a non-English speaking geography, and aid in cracking the European market.
While the European market offers huge potential, the penetration into the geography is currently much lower.
In an interview with
Business Standard
after the announcement today, Cognizant's Senior Vice President and Head of Continental Europe and Asia-Pacific Santosh Thomas said, European clients are looking to buy a broader range of services -- consulting, applications, infrastructure, and business process services.
They are seeking partners who can drive cost-savings and innovation on one integrated platform.
The acquisition will also add to the company's existing presence in the financial services and insurance sector -- the largest industry segment for Cognizant -- which contributed around 42 per cent to its top line.