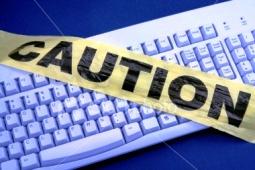 With Christmas just a couple of weeks away, it's not just Santa Claus who will come with gifts but also scammers who will be on the prowl to trap gullible users.
Cybercriminals use their best schemes during the holidays to steal people's money, credit card information, social security number and identity.
These thieves follow seasonal trends and create holiday-related websites, scams and other convincing emails that can trick even the most cautious users, according to Jeff Green, senior vice-president of McAfee Labs.
Threats like charity-phishing scams in which hackers take advantage of citizens' generosity by sending emails that appear to be from legitimate charitable organisations and email attachments of ecards are popular among cybercriminals.
As more users shop and surf on the web, hackers spy on their activity in an attempt to steal their personal information. McAfee tells users never to shop online from a public computer or on an open Wi-Fi network.
Hackers also create fraudulent holiday-related websites for people searching for a holiday ringtone or wallpaper, Christmas carol lyrics or a festive screensaver.
Downloading holiday-themed files may infect one's computer with spyware, adware or other malware. McAfee found one Christmas carol downloading site that led searchers to adware, spyware and other potentially unwanted programmes.
For all these threats and more, McAfee advises users to never click on links in emails and using updated security software.
Wi-Fi networks should always be password-protected so hackers cannot gain access to them and spy on online activity. Diversifying passwords and using a complex combination of letters, numbers and symbols is another way of keeping scams at bay.