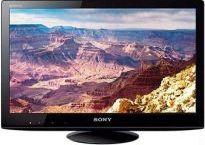 Andy Kaplan, president, World Wide Networks, Sony Pictures Television on Wednesday stated that there was never a better time to be in the television business.

"The cost of content may be going up. But, there are new opportunities for content providers.

There are more platforms to sell your content today. Earlier, there were only one or two TV networks," Kaplan said while speaking at the FICCI FRAMES 2013 in Mumbai.

Kaplan was talking on the future of television and how the media is evolving in emerging markets.

He said that while the main model of selling content for television remained the same, there were more ancillary streams now, like licensing.

Kaplan said that in the US market, new revenue streams were emerging and content providers were looking at the market in a completely different way.

"Revenues are coming from newer and more places. There
are more windows today. This is a bit of a challenge as you need to invest more on technology," he added.
Vis-a-vis international markets, he said that while networks in most countries were based on acquisition of US programming, this was not the case in India.
"Here in India, it is more localised programming.
"Each market is different and our position also differs accordingly," he added.
Specifically on India, Kaplan said that while Sony had been in India for the last 17 years, "it still is nascent compared to many European countries."
He added that the Indian market is certainly friendly for outsiders and is one of the biggest markets internationally.
He said that Sony used research and focus groups to understand local markets.
"American programming will only take you so far. But to reach to the next level and for revenue potential, you have to have local programming," he emphasised.
Today, Sony has 124 channel feeds in 160 countries.