Tata Consultancy Services (TCS), India's largest IT services, consulting and business solutions provider, has been rated by the CRF Institute as the Top ICT Employer of the year in the Netherlands.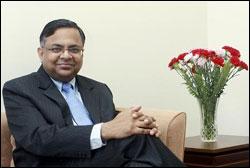 The award underlines the high quality of TCS' Human Resource practices, focus on personal growth and development of its employees worldwide.

Founded in 1991, The CRF Institute is a specialist in the field of international research into HR management and working conditions, conducting research into employee offerings in 30 countries on five continents.

After a rigorous evaluation of HR policies and practices among 19 IT companies in the Netherlands, TCS secured the highest score in the industry. The company has been rated the highest (5 stars) in the industry for the categories related to training and development,
career possibilities, organisation culture, and innovation. TCS was also recognised with high scores in primary benefits, secondary benefits and work environment.
Ruud van Es, country manager Benelux for the CRF Institute said, "TCS has the overall highest score and is especially the best in class for career development, and organisational culture. TCS believes that their people are their most valuable asset and our research indicates that it is one of the finest and best companies to work for."
TCS has been operating in the Netherlands since 1992 and has over 2,500 employees catering to a strong client base in the country, comprising of leading Dutch corporations such as ABN AMRO, Royal Haskoning, ING Group, KLM Royal Dutch Airlines and NXP Semi-conductors.
The company has been stepping up its presence across Europe and in the Netherlands, through an expansion in both its business and community engagement.