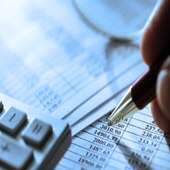 Concerns over unresolved issues of labour and working conditions have prompted the ombudsman for the International Finance Corp to order a compliance audit of IFC's investment in Amalgamated Plantations Pvt Ltd, which manages tea plantations in the Northeast.

APPL is an associate company of Tata Global Beverages Ltd (formerly Tata Tea Ltd).

APPL is the emergent entity from divestment of the plantation business of Tata Tea in northeast India.

Its stakeholders include IFC, the Tata Group, partner investors and employees, including estate workers. Tata Global Beverages holds less than 50 per cent shares in APPL.

IFC, a member of the World Bank Group, offers investment, advisory and asset management services to encourage private sector development in developing countries.

The office of the Compliance Advisor Ombudsman for IFC and the Multilateral Investment Guarantee Agency of the World Bank Group had initiated compliance appraisal in May 2012, based on a complaint by the International Union of Food Workers, raising concerns over non-compliance of IFC's performance standard 2,
which deals with issues of labour and working conditions.
CAO said in its appraisal report released last week that it would develop terms of reference for a compliance audit.
It further stated concerns in relation to the IFC investment were triggered by incidents on two APPL plantations in 2009 and 2010, which led to disputes with workers' unions.
APPL Managing Director Deepak Atal said the company was receptive and would cooperate if any shortcoming was brought to its notice.
"We comply with all laws of the land, plantation labour act, etc.
"In fact, we do more than that. There is no pending dispute with any labour union or IUF, for that matter, which had raised this issue," Atal said.