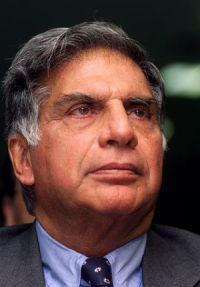 A search committee set up to find a successor to Tata Sons' Chairman Ratan Tata is looking at changing and redefining some of the criteria chosen earlier.

In an interview to a Tata Group internal publication, R K Krishnakumar, a Tata Sons' Director and a member of the search panel, said the committee "has come to the conclusion that we cannot find a replacement for Mr Tata".

"We may have to change and rearrange the model in terms of what we are looking for. We are now considering people - from within the group and outside, including expatriates - who can fill the role we have in mind. There are challenges but we will soon come to a conclusion," he said.

Observers said this means the panel has not been able to focus on
a successor even seven months after it was set up.
The other members are Tata Sons' vice-chairman N A Soonawala, senior group director Cyrus Mistry, group adviser and lawyer Shirin Bharucha, and British businessman Lord Bhattacharya.
The company said the five-member committee would consider candidates inside and outside the conglomerate to succeed Tata, who is required by company rules to retire when he turns 75 years old at the end of 2012.
The company had also said it would consider persons based abroad, with global experience.
Ratan Tata's half brother, Noel Tata, was earlier tipped to be the front-runner, but the latest developments suggest it may not be as easy as was believed earlier.
The group has already shown it is not averse to appointing foreigners to top positions in its companies.