World leader in crystal jewelry - Swarovski Crystals - said on Monday that it has invested Rs 40 crore (Rs 400 million) in Tara Jewels, a Mumbai-based diamond jewel maker and exporter.
Tara Jewels plans an initial public offer which opens on November 21, 2012. The Rs 10 a share IPO is valued at Rs 230/- an equity share. The company is offering shares to the value of Rs 1,095 million, also existing share holders are selling Rs 700 million worth of shares.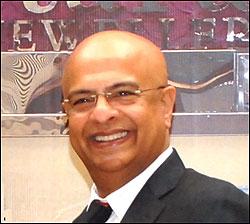 Tara Jewels presently has 30 retail showrooms in Mumbai and North India. It plans to open another 20 showrooms in the next four months. Each showroom is known to be around 1,000 square feet and is said to have an inventory of Rs 2.2 crore (Rs 22 million).
Tara Jewels has unique display system where every jewel in the shop is visible to the buyer.
Tara earlier had a buy back arrangement where the buyer could return the jewel and get back 100 per cent cash. This has now been modified to 100 per cent exchange. You can exchange any Tara product at its showroom for another, and pay the difference. Only the value added tax is deducted.
Tara initially started off as an exporter. It exports to Australia, China, Canada, the European Union, UK and the US among others. It started its retail business in India barely two years ago and has already opened 30 signature shops.
It plans to open another 20 shops in the next four months, which works out to a shop every 6 days.
Tara exhibits 650 designs in each shop and every jewel in its shop is manufactured by the company. Among others they regularly supply to retail giants Walmart.
Tara has three manufacturing units in Mumbai, two of them in the Special Exporting Zone, in Andheri. It also has a manufacturing unit in China.
"China and India have the cheapest labour in the world and thus I chose to manufacture in China apart from our country," said Rajeev Sheth, the founder-chairman of Tara. Sheth, who comes from a family of surgeons, is a first generation businessman and holds a degree in gemology from a college in the United States. He is also a certified designer and holds patents for specific manufacturing designs.
Besides designing and manufacturing its own jewels, Tara owns many brands and also co-owns some of the brands sold by MNC retailers for whom it manufactures certain branded jewels.
Last year Tara Jewels turn over was Rs 1,400 crore (Rs 14 billion), the previous year it was around Rs 1,100 crore (Rs 11 billion). Earning on investment is expected to be 20 per cent.
The IPO was announced on Monday in Mumbai. The hype over the IPO seems too much considering the fact that the issue is worth only Rs 180 crore (Rs 1.8 billion) out of which Swarovski has already invested Rs 40 crore (Rs 400 million) leaving only Rs 140 crore (Rs 1.4 billion) for the investors.
Image: Rajeev Sheth, the founder-chairman of Tara.