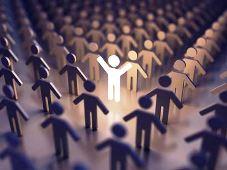 India's largest wind-turbine maker Suzlon Energy is in talks with Gamesa Corporacion Tecnologica of Spain for a strategic alliance.
The discussions may result in Suzlon promoters, led by Tulsi Tanti, selling a majority stake in the company, at least two people familiar with the developments told
Business Standard
.
Tulsi Tanti and family hold 58.14 per cent stake in the company. Merrill Lynch is believed to be one of the advisors to the transaction.
However, investment banking sources said even though talks between the two have been going on for a while, closure may still take some time as definitive term sheets are yet to be signed. Contours of the deal are still being worked out.
Gamesa and Suzlon are two of the world's top wind-turbine makers. While Gamesa had sales of  Euro3,400 million (Rs 19,298 crore) last year, the Suzlon Group had revenues of Rs 20,620 crore ($4.3 billion) in 2009-10.
Gamesa has an installed capacity of 18,000 mega watt in over 20 countries, while the Suzlon Group has an over 15,000 Mw installed capacity in over 25 countries.
According to one source with knowledge of the developments, it is not entirely clear whether the stake sale would remain restricted only to Suzlon or involve European subsidiary REpower, which is one of the largest wind-turbine makers in Europe.
Conceived in 1995 with just 20 people by the textile entrepreneur Tulsi Tanti, Suzlon is now a leading wind power company, employing over 16,000 people. Globally, Suzlon and REpower together are ranked as the third largest manufacturer of wind turbines.
Suzlon on Tuesday closed at Rs 55.65 a share, rising 2.58 per cent intra-day, even as the BSE Sensex was down 0.30 per cent, on buzz of a potential sale.
It has a current market cap of Rs 9,890.95 crore ($2.2 billion).

According to sources, a deal may be struck at Rs 77 a share, including non-compete fee, valuing Suzlon's market cap at Rs 13,685.5 crore ($3.04 billion). However, pricing details could not be independently verified.

Meanwhile, Suzlon Energy clarified to stock exchanges that reports of Gamesa picking up a majority stake in the company are both 'speculative in nature and inaccurate'.

"The company has no clarifications to issue in this regard," stated Suzlon.

"Gamesa does not comment on rumours," the company's corporate office responded to an e-mail.

Suzlon, a darling of private equity and foreign institutional investors, has fallen on bad times in recent years.

Two years ago, Suzlon suspended large-scale capital expansion plans due to sluggish conditions in the wind-energy market as a result of the global economic slowdown.

Faced with liquidity problems, Suzlon also had to refinance loans of close to Rs 10,000 crore (Rs 100 billion) and sold a 35 per cent stake in subsidiary Hansen Transmission for around $370 million (Rs 2,500 crore) to reduce its debt.

Its industrial gearbox division was also sold to Sumitomo Heavy Industries for Rs 465 crore (Euro75 million).

Gamesa, one of the largest wind-turbine manufacturers in the world with a manufacturing capacity of 4,400 Mw a year, is planning to make India one of its main manufacturing bases and markets for wind turbines in the Asia-Pacific region.

It plans to close down some facilities in Spain to reduce capacity from about 2,200 Mw to 1,000 Mw in and move production to China and India.

Gamesa has more than 30 production facilities in Spain, the US and Asia.

The Spanish company is planning five new plants in India between 2010 and 2012 to attain 800 Mw capacity by the end of that period, stated its recently announced business plans for 2011-2013.

Gamesa launched its operation in India last February with subsidiary Gamesa Wind Turbines and starting a wind-turbine manufacturing facility at Red Hills, near Chennai.

The facility will manufacture Gamesa G58-850 kW turbines and have an initial annual production capacity of 200 Mw, which could be raised to 500 Mw.

Within three months of starting operations in Mumbai, Gamesa secured orders in excess of 60 Mw in India and neighbouring countries.