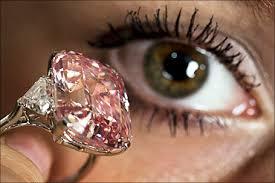 India's diamond-processing hub, Surat, is gearing up to house a world-class diamond bourse that will not only offer a trading facility but bring all those interested in the business of the precious commodity under one roof.

The proposed exchange is likely to be almost as big as Mumbai's Bharat Diamond Bourse, now said to be fully occupied.

While Mumbai's BDB is spread across two million sq ft, the Surat bourse is proposed to have an area of 200,000 sq yards (1.8 million sq ft).

Even as diamond traders are responding well to the idea of the Surat bourse, BDB remains optimistic about its future.

The Mumbai bourse says it is sure it will remain the hub for international diamond business.

Surat Diamond Association, which has proposed to set up the new bourse in Surat, claims to have received more than 15,000 applications so far.

It says it has expedited the registration of a not-for-profit company, Surat Hira Bourse, to run the exchange.

"The name is not finalised yet.

"We may add the word 'international' to it," says, SDA President Dinesh Navadiya, adding the committee overseeing the setting up of the bourse will meet this week of June to finalise the modalities.

Expected to become operational in two years, the exchange is being set up at a project cost of Rs 2,000 crore (Rs 20 billion).

Navadiya says the 1.8-million-sq-ft plot has been zeroed in on, but it will be purchased only after the committee's meeting.

Most traders and processors are not in a position to house themselves in Mumbai or Mumbai-based BDB; even real estate is beyond their reach.

Therefore, it was proposed a bourse be set up in Surat, as real estate is much cheaper there, the taxation structure favourable and processing, too, is concentrated in Surat.

The only drawback in Surat was trade is scattered across four distant localities.

For small and medium diamantaires such as Surat-based Kirti Shah, a secondary bourse in Surat will reduce costs by a third, enabling them to invest further in their business.

"Trading
from the Mumbai bourse has become almost unviable for us. Our staff members, such as assorters, are unwilling to continue due to costly travel and accommodation in Mumbai.
"More, Surat is the hub of polished diamonds; therefore, there is a ready ecosystem available for us to function.
"With the money we spend on accommodation in Mumbai, we could manage accommodation and office space, and still have enough liquidity to invest in business," says Shah.
In recent months, the buzz across Mumbai's diamond business circles was the bourse there, as well as the business, would be shifted to Surat.
Anoop Mehta, president of BDB, said, "Surat is the diamond manufacturing capital of the world for past several decades.
"Any development to complement the manufacturing activity is welcome.
"However, to do so at the cost of a centre such as Mumbai, which has been the hub of the Indian diamond sector, will be completely ill-advised and unwise. . . Mumbai will always remain the nerve centre of the diamond industry worldwide.
"As it is the commercial hub of the country, Mumbai provides world-class infrastructure, international connectivity, finance and banking facilities and human resources.
"We have advised our members to act with wisdom."
Smaller traders favour Surat, as couriering diamonds between Mumbai and Surat is fraught with risks.
This business is concentrated in the hands of angadias. A primary concern on setting up a bourse in Surat is will a bourse survive in a city that doesn't have an international airport?
"Antwerp doesn't have an international airport. Yet, buyers fly to Brussels and then travel by road to Antwerp.
"The case is the same in South Africa. Buyers will go to any extent if they are serious.
"Therefore, we don't see it as a hurdle. Also, with the Modi government at the Centre, we are hopeful of getting an international airport here soon," says Navadiya.
Diamantaires also cite good infrastructure, in terms of malls and entertainment avenues, customs department and the presence of global diamond certification agencies as reasons why Surat should have its own diamond bourse.