Lack of time was cited as the main reason for Bharti Chairman Sunil Mittal's exit from the Unilever board.

Bharti Enterprises chairman Sunil Mittal, who had joined Unilever Plc's board in 2011, has decided to step down. He is not seeking re-election as non-executive director at the firm's annual general meeting (AGM) in London on May 15. According to Unilever, lack of time is the main reason for Mittal's departure from the board.
A Unilever spokesperson said: "Mittal has decided not to seek re-election because he can't devote sufficient time to Unilever, with current executive responsibilities elsewhere."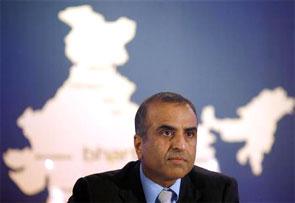 After RIL chairman Mukesh Ambani recently stepped down from the board of Bank of America (BofA) as a non-executive director, this is going to be the second high-profile exit from a global firm's board by an Indian this year. Ambani has moved to the bank's global advisory board and is not seeking re-election in the AGM, to be held next month. A non-executive director's position has fiduciary duties, too, while an advisory board does not attract any such responsibility. Ambani had cited personal reasons to quit the BofA board.
Among similar prominent exits, Tata group's former chairman Ratan Tata had quit the board of Fiat Spa last year. But he continues to be on the board of aluminium major Alcoa.
Corporate watchers say, it had become difficult for Mittal and Ambani to devote time to the board duties of foreign firms, especially since their respective businesses had been growing with global acquisitions and local expansion.
Photograph: Punit Paranjpe