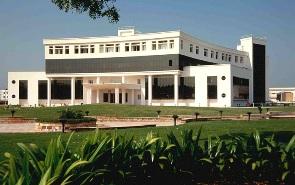 Shares of Sun Pharmaceuticals on Thursday fell sharply by nearly 7 per cent in early trade, after the pharmaceutical major and Israel's Teva agreed to pay a sum of $2.15 billion to Pfizer and Takeda as part of patent infringement settlement.

Following the news, shares of Sun Pharma started the day on a weak note and as the trade progressed it further lost 6.62 per cent to Rs 916 on the BSE.

At the NSE, the stock plunged 6.62 per cent to Rs 915.70. "While, the settlement amount is higher than already provided by the company, the settlement would end an overhang on the stock," said Sarabjit Kour Nangra, VP-Research, Pharma, Angel Broking.
Sun Pharmaceutical Industries will pay a lump-sum $550 million to settle litigation over sale of the generic pantoprazole drug in the US.

The company announced it had, together with its subsidiaries, settled an ongoing litigation pending in the US District Court, New Jersey, regarding the drug.

Under the terms of the litigation settlement among Sun Pharma, Wyeth (now a division of Pfizer Inc) and Altana Pharma AG (now known as Takeda GmbH), the parties have dismissed all their claims. Sun Pharma said the company could continue to sell its generic pantoprazole in the country.

The shares of Sun Pharma today fell 0.28 per cent to close at Rs 981 on BSE.

In 2005, Wyeth and Altana had filed a patent-infringement suit against Sun Pharma after the Mumbai-based company filed its Abbreviated New Drug Application for pantoprazole.

Last year, Wyeth had sought $960 million in damages from Sun Pharma for an alleged patent infringement in launching generic Protonix. Drugs with pantoprazole (anti-ulcer drug) as a key ingredient have annual global sales of about $8 billion.

Sun Pharma had launched its generic pantoprazole on January 30, 2008, in the US. In April 2010, a jury had determined that Altana's patent was valid. On June 3, the court began a jury trial to assess the amount of past damages that Sun Pharma owed for infringing Altana's now expired patent. This settlement now culminated the ongoing litigation, the statement added.

The original patent related to Protonix is held by Swiss drugmaker Nycomed and was licensed to Wyeth. In cases of at-risk launch of generic drugs in the US, the innovator companies can claim a liability based on the loss of profit.
(Business Standard with additional inputs from PTI