Sun Pharmaceuticals on Wednesday said it has acquired a controlling stake in Israeli pharma major Taro Pharmaceuticals.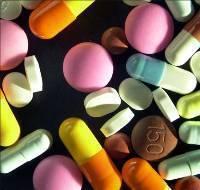 On September 8, Sun Pharma had got a favourable ruling from the Israeli Supreme Court in its takeover battle for Taro, following which it had offered to buy 4.8 million shares of the promoters of Taro, the Levitt family, at a price of $ 7.75 per share, translating into a total consideration of $37 million.
The Indian drug-maker's subsidiaries have now increased their economic interest in Taro to 48.7 per cent and their voting rights to 65.8 per cent, Sun Pharma said in a filing to the Bombay Stock Exchange.
Prior to the acquisition, Sun Pharma had a 36 per cent stake in the Israeli drug firm.
The Levitt family has a 12 per cent stake in the firm. Sun Pharma had struck a $454 million merger deal with Taro in 2007 which was unilaterally terminated by the Israeli firm in 2008.
After this, both companies had filed various legal suits against each other. Sun Pharma Chairman and Managing Director Dilip Shanghvi has been appointed as a chairman of Taro and Israeli agro-chemicals firm Makhteshim Agan Industries' former Chief Executive Officer will take over as a director of Taro.
"We intend to build on Taro's market presence in the US, Israel and Canada and its expertise in dermatology and pediatrics, along with specialty and generic pharmaceuticals, and over-the-counter-products," Shanghvi said.
He further added, "We have tangible plans to significantly increase volume of production and approve further investments in R&D in Israel and Canada, especially in delivery systems and complex chemistry."