Emma Nowak, pursuing her second year economics degree at the Newcastle University Business School, was always keen to experience and learn more about the procedures carried out at a central bank first-hand. Through her institute, not only was she able to do this but was also able to learn about the central bank and financial policies from the experts. And, all this was done at the Reserve Bank of India (RBI) in Pune.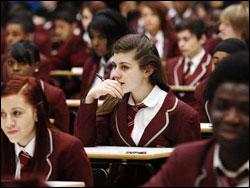 Students of the Newcastle University Business School are on summer internship opportunity, as a part of their global exposure. Six undergraduate students from the institute were a part of a programme to intern with RBI in Pune for six weeks.
"Today, employers are less than enamoured with such international study 'tours', and expect to see international experience programmes founded on good pedagogical foundations. The Reserve Bank of India Summer internship programme is, therefore,  such a wonderful opportunity, something we would like to replicate with other companies across the world," said Laura Foster, head of communications, Newcastle University Business School.
Though this programme started on a pilot basis last year with five students, the business school will now make it an annual feature. Though the RBI offers summer internship to both Indian and foreign students at the post-graduate level, the initiative with Newcastle is purely for under-graduate students.
This programme is open to students who have just completed the second year of under-graduate studies. They spend part of their summer vacation working with RBI before returning to their third year studies in September. In giving them this exposure, the B-School's intention is to prepare them to find employment internationally.
Though the internship is unpaid, interns work on projects in an area of interest within the functional areas of RBI. Foster explained the projects were designed to allow both academic content and practical experience including corporate exposure to help the students develop a sound knowledge of the central banking sector. Students are also allowed to pursue dissertations in these areas in the final year of study should they wish to.
Post the internship, the students present their finding to RBI via a formal presentation. They are also required to submit a report to the school upon their return. In addition, they help the institute promote the programme at Newcastle.
Students, too, have given a very positive feedback to the initiative. Nowak, for example, understood how important agriculture is to the people of India and to the growth of the economy, and the help RBI provides to this sector.
Nicholas Pilling, also pursuing economics at the school and a part of this initiative, said: "I have gained insights into how business is conducted in India, and how general culture is so different to that at home. The internship has also given me the confidence to work in an environment where a language barrier is present, as it has shown me that the language of business is all powerful, irrespective of where you are in the world."
Oliver Morgan Williams, an intern with RBI and an under-graduate student of marketing and management at the school, opined this was an experience that would stick out on his curriculum vitae for years, his early career and help stand out from the crowd in future interviews.
Sharmishta Chatterjee-Banerjee, head of international relations at the business school, said they would be interested in sending more students to India because of the overwhelming interest they had in the RBI programme. "While we will be grateful to RBI for an increased number of opportunities next year, we will also be working actively to seek internships in other companies, too," she added.