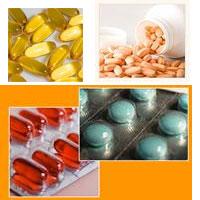 As part of a larger plan to focus on high-margin injectables, mid-tier pharmaceutical company Strides Arcolab has begun to exit branded generics.

The publicly held company on Tuesday announced the sale of its subsidiary, Ascent Pharmahealth Ltd, with operations in Australia and Southeast Asia, to Australia-based Watson Pharmaceuticals for A$375 million (Rs 1,965 crore, approx).

Through 2008-10, Strides invested close to $113 million in the asset, with a top line of close to Rs 750 crore (Rs 7.5 billion), and is exiting at a phenomenal valuation of nearly 2.5 times its top line and 20 times its Ebitda.

The Strides stock gained as much as 17.5 per cent to close at Rs 478.30 a share on the Bombay Stock Exchange after touching a 52-week high of Rs 488 a share in intra-day trading.

Ascent is among the top five generic pharma companies in Australia and is present across several countries in Southeast Asia, including Singapore where it has a manufacturing unit.

The unit employs a little over 300 people, has 116 products, mostly in the over-the-counter segment.

Watson is an integrated global speciality pharma company engaged in the development, manufacturing, marketing and distribution
of generic pharmaceuticals and branded products focused on urology and women's health.
Strides Arcolab will use the proceeds of this sale to pare its debt of $500 million in half by the end of 2012, including FCCBs of $117 million due by June 2012.
Commenting on the transaction, Arun Kumar, executive vice-chairman and Group CEO of Strides Arcolab, said, "The sale of Ascent is a value-enhancing and forward-looking initiative.
"We have been clear about our intention to focus on our highly attractive steriles segment, which we expect to be our growth engine going forward.
The transaction further facilitates the execution of this strategy and unlocks significant value.
"Further, the proceeds from the transaction considerably strengthen our balance sheet."
Paul Bisaro, President and CEO of Watson, said, "The acquisition provides Watson a commercial structure in both Australia and Southeast Asia and a broader pipeline of products to support continued growth."
Jefferies International Ltd was the sole financial advisor to Strides Arcolab.
Middletons, Herbert Smith LLP and DSK Legal acted as legal counsel.