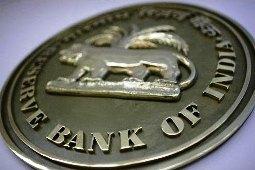 The Reserve Bank has done a balancing act amid weak economic conditions by increasing liquidity that can help bankers cut lending rates, and at the same time let it continue with its nearly three-year-old fight against inflation, top lenders said on Tuesday.

They hinted at a marginal reduction in lending rates following today's cut in the Statutory Liquidity Ratio -- the amount of deposits that have to be invested in government bonds and other liquid assets.

RBI reduced the SLR by 1 per cent at the quarterly monetary policy review on Tuesday morning.

State Bank of India hinted at lowering lending rates to retail customers.

"The one percentage point reduction in the SLR will release an additional Rs 10,000 crore (Rs 100 billion) for SBI.

"That coupled with Rs 6,500 crore (Rs 65 billion) released through the reduction in export refinance, may lead the bank to cut lending rates in retail," chairman Pratip Chaudhuri told reporters at the customary post-policy
press briefing at the RBI headquarters.
It is always better to deploy money at 10.50 per cent return than the average of 7.5 per cent which the SLR gives, Chaudhuri said.
He further said the bank's asset liability committee will meet either today or tomorrow to take a call on both base rate as well as whether to cut spreads in select retail products.
RBI Governor Duvvuri Subbarao cut the SLR to 23 per cent, thereby releasing around Rs 68,000 crore (Rs 680 billion) of additional liquidity into the system, even as he left all the key interest rates unchanged in the anti-inflationary stance.
Accordingly, the repo or the short-term lending rates and the cash reserve ratio-the portion of deposits that banks park with RBI without interest -- at 8 per cent and 4.75 per cent, respectively.