Trinamool Congress, which severed ties with UPA last year over fuel price hike, on Monday slammed the government for another round of hike in prices of petroleum products and termed as "bizarre" the suggestion to shut petrol pumps during night to taper fuel demand.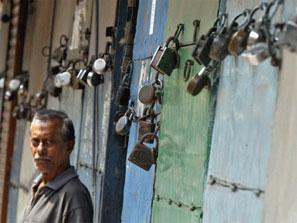 "On September 12 last year, we walked out of the government because of petrol and diesel price hike. Our stand has been very very clear...you cannot declare a war on the people of India.
"What is this government doing by raising prices of diesel by 50 paise and more than Rs 2 of petrol," party MP Derek O'Brien told reporters outside Parliament.
Criticising the government for its "ill-conceived" suggestion to shut down petrol pumps from 8 pm to 8 am, he said they should instead close down the government offices for half-a-day and check corruption if they are so concerned about saving money.
"...they are making a laughing stock of themselves. Since this is such a bizarre suggestion (to close down petrol pumps), let me make another bizarre suggestion. Why don't they instead shut down government offices for half the day, they would be saving billions of rupees because this is such a corrupt government," he said.
Both TMC and CPI-M today walked out from Rajya Sabha opposing fuel price hike.
Amidst a storm over the proposal to shut petrol pumps during night, Oil Minister M Veerappa Moily earlier on Monday said the government had not made any such proposal and the idea had come from public.
"It is not our idea. It is an idea which is coming from public and others. No decision has been taken to keep petrol pumps dry during any part of the day," he said.