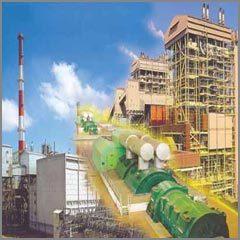 The mad rush to set up special economic zones that house export-oriented manufacturing units three years ago turned cold in 2009, as demand for commercial space waned due to the global meltdown.
Rentals for commercial complexes fell sharply and the land, developers felt, could be employed for other purposes.
Realty major DLF got four such SEZs denotified by the commerce ministry, citing lack of demand for commercial space, and Parsvanath has put 12 projects on hold.
Non-realty players like Essar have also sought permission to pull out of an SEZ project at Hazira, Gujarat, while about 90 developers were given more time by the board of approval in the commerce ministry to execute their business plans.
These included the likes of Reliance Industries, Infosys Technologies, Jindal Stainless Steel and Wipro.
"With slowdown in economic activity,developers need more time to execute their projects," Ajay Midha, director for Rahejas SEZ Ltd said.
He said the impact of global economic crisis was 'definitely felt' on SEZs.
As there were not many seekers for the tax-free enclaves, the BoA met less frequently dealing more with requests for withdrawals and time extension than fresh proposals. Developers cited reasons like demand slump, fund shortages and land acquisition problems as the reasons for seeking denotification and delay in projects, a Commerce Ministry official said.
In 2006, when the SEZ rules were notified, there had been a mad rush for setting up such enclaves.
These special enclaves were already hit by problems of land with resistance from farmers and new rules against the states enforcing land acquisition.
Big projects like Navi Mumbai, Reliance Haryana SEZ and Posco could not take off as land acquisition problems remained unresolved.
Although developers want themselves out of such projects, director general of the Export Promotion Council for EoUs and SEZs L B Singhal feels the concept of tax-free enclaves is not passe just yet.
"People have been expressing doubt...that the scheme is slowing down a bit, but the number of applications for denotification is minuscule," Singhal said, adding that 101 operational SEZs are giving employment to 4,18,000 people.
Exports from these entities during the fist six months of 2009-10 stood at Rs 89,750 crore (Rs 897.5 billion) against Rs 90,000 crore (Rs 900 billion) in the last full fiscal.
So far, 570 formal approvals have been granted for setting up of SEZs, of which 346 have been notified. Rs 1,30,341 crore (Rs 1,303.41 billion) have been invested in the SEZs.
At the policy level, the government issued fresh guidelines allowing fiscal exemptions to a power plant in the 'processing' area of the SEZ.
The norms allowed exemptions not only to the power SEZs but also plants set up in the processing area for captive energy consumption.