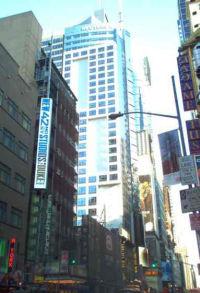 An increasing number of businesses are planning to expand through acquisitions, according to the Grant Thornton International Business Report.
In its latest global study, the proportion of respondents anticipating an acquisition in the next three years rose to 34 per cent this year, an increase of eight per cent over the previous year.
As far as India is concerned, this has increased to 41 per cent, up 19 per cent over 2010 and 11 per cent over 2009.
Harish HV, partner, India Leadership Team, Grant Thornton India, says: "At a time when economic and financing conditions are improving and as the mindset shifts from survival to strategic growth, businesses are again looking at acquisitions as a means to grow revenues. They have also begun to realise the benefits of their past acquisitions."
Among the 41 per cent Indians planning an acquisition in the next three years, the motivational factors for growth are access to new geographic markets (64 per cent), acquiring new technology or established brands (58 per cent), building scale (55 per cent) and access to low-cost operations (37 per cent).
According to the report, there's been a noticeable shift in preference from last year, when acquiring technology or established brands (57 per cent) were the key factor.
This year, there's been a 20 per cent jump in access to new geographic markets, making it the most sought-after medium for growth.
Mahad Narayanamoni, corporate finance partner with Grant Thornton India, believes this reflects a coming-of-age of sorts for Indian businesses.
"Indian companies are now more experienced in dealing with overseas M&A transactions and are considered serious contenders for acquiring global businesses. Acquiring global brands, gaining access to overseas markets and leveraging new technologies for Indian markets are the key drivers for outbound acquisitions by them," he said.
Globally, 69 per cent businesses plan to finance their growth through retained earnings, followed by bank finance at 59 per cent.
However, 70 per cent of them depend on banks to finance growth. Only 48 per cent rely on retained earnings, followed by private equity (22 per cent) and public listing (10 per cent).
Harish HV believes this is because Indian companies have significant debt capacity compared to global peers.
Also, given the past level of accruals and reserves, they have the leverage to raise more debt since they haven't been hit too hard by the global financial crisis.