Asset sales have helped ease investors' worry but debt remains at alarming levels

The rapid rise in GMR Infrastructure's debt has been a concern for investors. By December last year, the company had raked up huge net debt of Rs 37,682 crore (Rs 376.82 billion), 3.5 times its net worth.
The debt, which had financed the company's scorching growth phase, became such a drag that the company could barely manage to service it. In 2012-13, interest costs rose substantially, amounting to Rs 2,099 crore (Rs 20.99 billion) on operating profits of Rs 3,532 crore (Rs 35.32 billion). Therefore, it came as little surprise that the stock valuation fell 76 per cent from its peak in June 2009 to multi-year lows of Rs 16.75. It continues to languish thereabouts.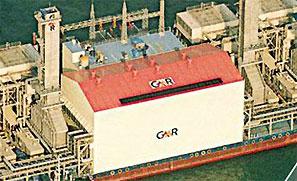 The company realised to fight the debt crisis, it would have to shed a few assets. In the last six months, GMR has divested a host of non-core assets that bogged its balance sheet. Three key projects - Island Power (power), Homeland Energy (power) and the Jadcherla Expressway (road) - have brought much needed resources and helped the company reduce net debt by Rs 4,200 crore (Rs 42 billion) to Rs 33,716 crore (Rs 337.16 billion).

Citing red tape, the company had also exited a road project in Rajasthan (Kishangarh to Ahmedabad) in December 2012.

Parmit Chadha, chief executive (strategy & corporate development), GMR Infrastructure, says, "Now, our focus is to go asset-light and asset-right. We intend to exit non-core assets and assets that are capital-intensive, pare our debt and churn equity from these assets to other projects."

Though the debt reduction didn't have a substantial impact on GMR's books (the company still has net debt of Rs 33,716 crore), it went a long way in easing the company's cash flow issues. If GMR is to meet its target of cutting debt by Rs 10,000 crore by March 2014, about Rs 5,800 crore (Rs 58 billion) of additional asset sales are required.

The company says it isn't in a tearing hurry to sell assets or conduct a fire sale; good prices for its assets are vital. For now, the market isn't conducive to big-ticket asset sales. Analysts believe there is very little appetite for power assets. However, GMR could sell stake in the lucrative airports and roads businesses. "We are looking to sell some road and coal assets in Indonesia. But we won't sell in desperation, as we are in a better position. Asset sales would only be carried out if we get good valuations," says Madhu Terdal, group chief financial officer, GMR Infrastructure.

GMR is selectively selling stake in road projects that haven't generated good revenues and have, instead, blocked a large chunk of its capital resources. In 2012-13, the company invested Rs 6,900 crore (Rs 69 billion) in the roads business, but revenues stood at just Rs 517 crore (Rs 5.17 billion). Currently, GMR has nine road assets and market grapevine has it that it is considering selling 20 per cent in its roads business. GMR's management, however, declined to comment on the nature of assets they planned to sell.

The buzz is the company is considering listing its airports business, which generates about 30 per cent of GMR's revenues. The energy business, too, accounts for 30 per cent of its revenues. Analysts believe the company has to sell a large part of its assets and, possibly, consider divesting the airports business, which accounts for about Rs 16,000 crore (Rs 160 billion) of capital resources.

An improvement in the airports business is helping GMR deal with liquidity issues. Traffic growth at its Delhi and Hyderabad airports has started stablising. Also, receivables pertaining to these airports have improved, providing better cash management. A rise in rates from the Delhi airport has provided relief, in terms of liquidity and viability.
If the company manages to pare debt by Rs 10,000 crore as planned, it could save interest of Rs 1,000 crore (at 10 per cent). This would improve profitability; GMR's profits would rise and its valuations would get a boost.