Finance Minister P Chidambaram on Friday said regulator Sebi is expected to announce fresh market reform measures next month, even as he favoured encouraging more people to invest in financial instruments rather than in gold.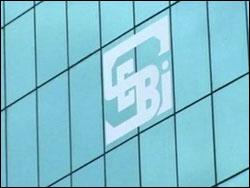 Expressing satisfaction over wide-ranging reforms announced by Securities and Exchange Board of India (Sebi) yesterday for mutual funds and other segments, Chidambaram said he has requested Sebi Chairman U K Sinha to look into a number of other suggestions for the benefit of investors.
"The examination by the Government and Sebi is likely to be completed in the next two weeks. I have requested Sebi Chairman to schedule another meeting of the (Sebi) Board in early September when some more decisions can be taken on the suggestions that are under examination," he said.
The Finance Minister said the measures announced by Sebi yesterday "will stimulate financial savings among households as well as give a fillip to the mutual fund industry.  More and more households should be encouraged to save in financial instruments rather than in gold".
In a statement, Chidambaram also said he expects the government to take a decision shortly on Sebi's recommendation for providing tax benefits to equity mutual fund investors under the proposed Rajiv Gandhi Equity Savings Scheme (RGESS).
In the longest list of decisions taken at a single board meeting in many years on Thursday, Sebi announced steps for expanding the reach of IPOs and MFs across the country through measures like electronic public offers (e-IPOs).
Chidambaram said the government has taken note of the Sebi recommendation on RGESS and he has asked the Department of Economic Affairs, Capital Markets division, to examine the recommendation of Sebi. "I expect that it would be possible to take a decision shortly," he added.
"Government has noted with satisfaction that the measures announced by SEBI yesterday have been widely welcomed by all the stakeholders," the minister said.
Chidambaram recalled that in a statement on August 6 he had said that: "In the next few weeks, we will announce a number of decisions to attract more people to invest in mutual funds, insurance policies and other well-designed instruments".
"In the context of that statement (of August 6), Government welcomes the decisions taken by Sebi," he said.
In wide-ranging changes to its various regulations, Sebi made it easier and more cost effective to invest and raise funds through IPOs, while allowing the Mutual Funds (MFs) flexibility in using their fund expense charges and proposing a national mutual fund policy.
Besides, Sebi has also made provisions for retail investors getting an assured minimum lot of shares in IPOs (Initial Public Offers) and asked the companies to announce their price band at least five days in advance of the issue.
The market regulator also made it mandatory for all the investment advisers providing their services for a fee to get themselves registered, while putting checks and balances against possible misuse of funds garnered from investors through IPOs and MFs.