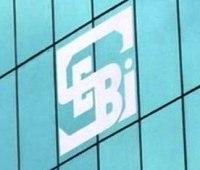 Market watchdog Sebi has imposed penalties totalling over Rs 26.5 lakh (Rs 2.65 million) on three companies in the current financial year so far for their alleged failure to redress investors complaints.

As per the latest information available with the Securities and Exchange Board of India, the regulator has slapped a total monetary penalty of Rs 26.53 lakh (Rs 2.65 million) in April-May 2013.

The fines are imposed on Usha India (Rs 26.33 lakh or Rs 2.63 million) Dhampure Specialty Sugars (Rs 10,000) and UniversalOffice Automation (Rs 10,000) for their alleged failure in resolving investor grievances.

Last fiscal, 12 companies were penalised by Sebi for such offences, as against five in the year before and three in 2010-11.

The total penalty imposed in 2012-13 was to the tune of Rs 50.15 lakh (Rs 5.01 million) as against Rs 53.30 lakh (Rs 5.33 million) in 2011-12 and Rs 43 lakh (Rs 4.3 million) in 2010-11.

Sebi said it imposed these monetary penalties against the companies 'through adjudication proceedings for their failure to redress investor grievances'.

Besides, Sabero Organics Gujarat Ltd had resolved all pending complaints against it and paid Rs 680,000 as part of settlement fees to Sebi in 2012-13.

Additionally, in the last fiscal, Sebi had barred four companies -- Shukla Data Technics, Top Telemedia, International Hometex and Alpine Industries --
and their respective directors from accessing the securities market for not resolving investor grievances.
The regulator restrained these companies and their directors "from accessing the securities market and from buying, selling or dealing in securities directly or indirectly, in whatsoever manner, till all the investors' grievances against the company are resolved by them ".
During 2011-12, Pantaloon Retail (India) Ltd had redressed all pending complaints and paid Rs 7.5 lakh under consent.
Also, the regulator had prohibited seven firms and 17 companies in 2011-12 and 2010-11 respectively from the security market for not resolving investor grievances.