Capital market regulator Securities and Exchange Board of India (Sebi) is planning to issue a framework for annulment of trades following the growing instances of "freak trade" in the market.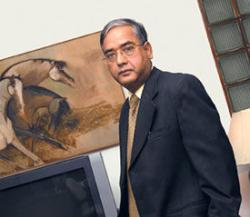 Speaking at the FICCI Capital market conference today, Sebi chairman UK Sinha said, "We will work on a policy on trade annulment. It will take some time. We want to be very cautious in whatever structures we come out with."

"We have already set up a group, which is looking at various aspects. We will not be in a hurry. Before we come out with any policy, we will do wide consultations, stress testing and scenario building," he added.

Last Friday, the benchmark Nifty index had seen a sharp drop after erroneous orders aggregating to a value of Rs 650 crore (Rs 6.5 billion) got placed by a broker.

Sinha said such incidents are not just restricted to India and
may misguide an investor towards thinking that things are not good in the country.
"The risk management system in the country has been very sturdy and has stood the test of time. Of and on there are freak examples of things not going right, Sebi has been looking into it," he said.
Sinha said Sebi, in consultation with technology experts, is probing whether there was any breach of regulation at the broker or exchange level.
"Sebi has prescription for certain internal checks and balances at broker level and also at exchange level. We would like to check whether such checks and balances were not in place," he said.
"All the actors in place have become very conscious. I can tell you, we are seriously discussing with them. So you can see some measures in the foreseeable future and host of other measures after sometime," Sinha said on a question whether they would amend any existing guidelines to curb "freak trade" instances in future.